First Impressions
Stella – Head Student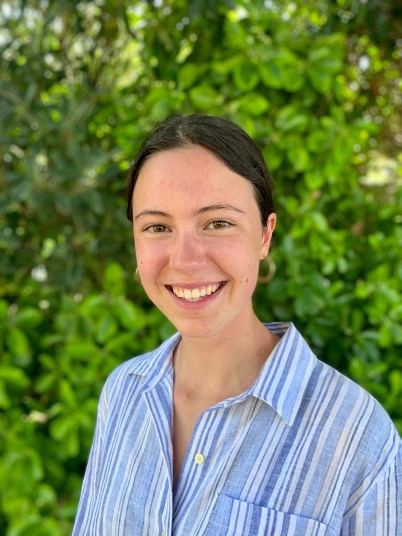 I could not have asked for a better start to my very first day of Sixth Form at Ashcroft. The people around me were kind and supportive, curious to hear my story and eager to share their own. I came to Ashcroft from another school and since joining I have met so many interesting people and seized the opportunities that came my way with enthusiasm.
Ashcroft really helps you achieve your goals. When you're surrounded by people who care about their studies and work hard, it really does inspire you to give 100%. People in the Sixth Form have an incredible ambition and work ethic. The atmosphere in the Sixth Form Centre is always buzzing, with students who are committing to their goals and engrossed with their studies. My teachers are dynamic, supportive and engaging, and I have been fortunate enough to benefit from extra help outside of lessons. The Sixth Form leadership team also ensures that you're on track: you get so much help with your university application (or whatever you decide to do next!)
The house system strengthens the Ashcroft Sixth Form community: the House Prefects organise fun and diverse sports tournaments and other competitions... everyone takes part! I'm a STEAM ambassador, and part of Investing & Trading club- two really great ways to get involved with different people and specialised teachers, helping you broaden your extracurricular portfolio.
The school is welcoming and supportive. The Sixth Form provides you with skills of responsibility, initiative and time management. Ashcroft truly prepares you for life after Sixth Form.
Amaar – Head Student Team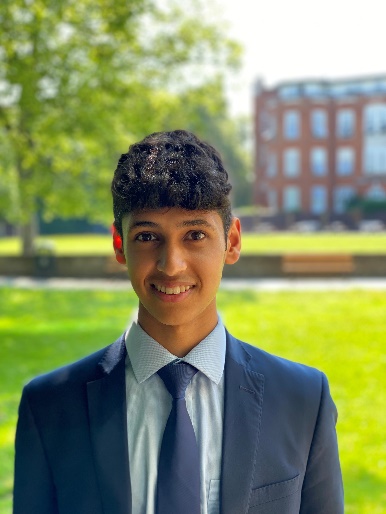 I found that moving into Year 12 was an exciting change and one that brought about new academic challenges. Studying in a Sixth Form alongside students that are passionate and determined to do well encourages all of us to achieve our very best and bonds us in a unique way.
Despite schools closing due to covid, online lessons were all live and highly structured and full support was given to us by the teachers ensuring that our education remained at a high standard and that we, as students, were reassured that everything possible was being done to prioritise our learning.
From the very beginning, the supportive Sixth Form team introduced us to the many different super-curricular and extra-curricular activities available to us. Being keen to progress to a top university, these activities helped me develop my skills, knowledge and interest in my subjects from outside a classroom environment. The school also has great connections with universities and companies which is vital for expanding our connections as students. Whilst starting A-Levels can be intimidating, the positive work environment, supportive teachers and determined classmates all make Ashcroft a fantastic place to learn.
Amanda – Head Student Team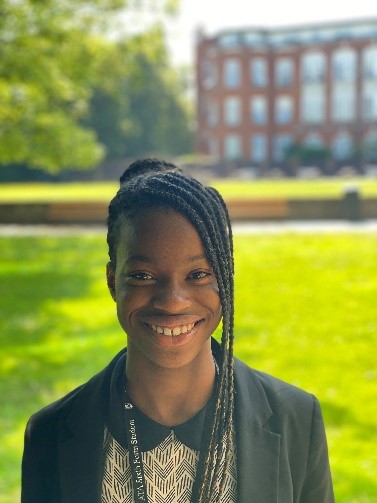 Wherever you choose to study, Sixth Form will be a new environment, a new way of school life, and a new perspective on your studies. Academic life in the Sixth form is different. There are fewer subjects compared to lower school but there is a higher workload and higher expectations. However, with advice from older students and support from teachers, I learnt to enjoy my newfound independence. I was able to rise to the challenge of being in the Sixth form by learning better study habits and developing the skills of time management. The motivational environment created by my peers and the Academy inspired me to work at my best. I enjoyed being surrounded by other passionate learners.
Beyond the academic side of Ashcroft, there is a strong sense of community. The secondary concern for new students after academics is their social life and being able to make friends. At Ashcroft I found all of the students to be friendly and open and I really enjoyed getting to know students who joined from other schools – who I am now really good friends with. In the academy, there are extracurricular activities like Ashtival (the summer arts festival), inter-house sports competitions (like dodgeball, netball, and photography), and different clubs. This can be a great way to make friends within that first term.
Being a part of Ashcroft, I have developed both academically and socially within my confidence and resilience to learning. I know being at Ashcroft, I will be able to succeed.
Louise – Head Student Team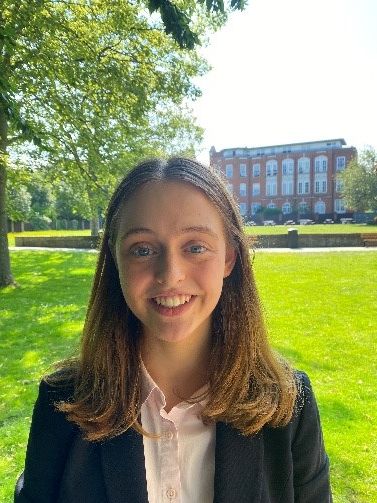 Transitioning from school to Sixth Form can be a daunting process, but I'm so glad that Ashcroft is where I chose to make this jump. From the first day, all my teachers and the Sixth Form Team were so welcoming and supportive, meaning that I quickly gained confidence and felt at home here.
The sense of community is also something that became clear to me straight away. being in small, tight-knit classes and forming positive relationships with my peers and teachers really enabled me to immerse myself into my studies and pursue what I love. The resources and support available to us to develop our research interests are first-class and help to create a learning environment that I'm proud to be a part of.
Studying the IB has been one of the best academic decisions that I have ever made. It has not only given me the opportunity to study a broad number of subjects, but also to meet amazing people from all over the world. This creates a vibrant place to study which drives you to do better every day: something that, to me, really sums up what Ashcroft Sixth Form is all about.
At the core of it, this is a competitive school in which everyone works extremely hard for the common goal of achieving their greatest potential, and it's somewhere that I know I can thrive every day.
Ladan – Head Student Team
The decision to continue my studies at Ashcroft, the school I had been at since Year 7, was an easy one. This is because when choosing a Sixth Form I truly believed (and still do now) that no other Sixth Form would be a better fit for me. Since Year 7, Ashcroft has allowed me to thrive and grow due to the encouragement and support that I have received from my teachers and friends. This support continues to motivate me now, as I study my A Levels. The quality of teaching gives me confidence that as long as I work hard, I can achieve the best grades possible in my exams. One of the things I like most about the Sixth Form is the balance there is between encouraging me to be independent and to prepare for life at university, whilst still providing lots of support (especially with regards to helping me organise my study time and prepare for assessments). As well as this, I have access to study areas and all of the resources that I need. Now that I am completing my university application I can say that the advice and guidance that we are given really does live up to its reputation too. Ashcroft has an atmosphere that could not compare to any other school and I am very pleased with my choice to study here.