First Impressions
Erica - Head Student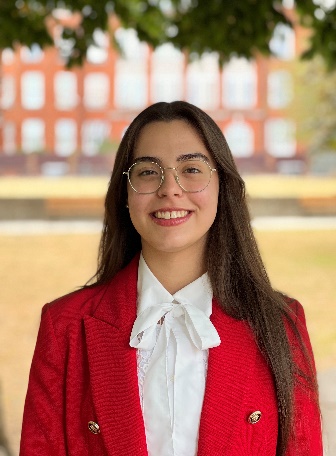 From the moment I started considering my options for the end of Year 11, the Ashcroft Sixth Form stood out to me due to its outstanding academic values and the welcoming and supportive environment. The transition from GCSEs to Sixth Form can be stressful and quite daunting due to the increase in workload and high expectations; however, my concerns were settled through the support given by my peers and teachers. The Sixth Form environment inspires and motivates you to work hard due to being surrounded by like-minded people and how teachers prioritise your ambitions, guiding you through the best pathway to ensure your future success.
Despite the emphasis on academic excellence, Ashcroft also provides a wide variety of both super and extra-curricular activities to expand your knowledge and professional skills. Through these, you can deepen your understanding of your areas of interest with subject specialists whilst meeting new people. I've particularly benefited from these: being a STEAM ambassador, House Captain and being part of the Medical Society and Korean club, which have all allowed me to go beyond my subject specifications and develop new skills.
Choosing Ashcroft and studying the IB was the best decision for me as it has permitted me to study a range of subjects and provided me with the support, confidence and resilience required for both academic and social success, preparing me in this way for life beyond Sixth Form.
Marguerite – Head Student Team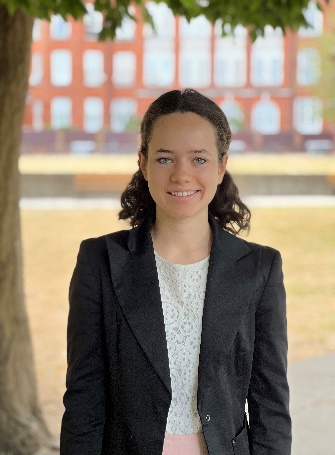 When I joined the Sixth Form, having studied at Ashcroft since Year 7, the first thing which I noticed was the sense of community here. Ashcroft is a school which pushes its students to reach their full potential, and everyone here is determined to succeed. We are supported by the Sixth Form team throughout our academic work and there are many opportunities to develop our interest in what we study beyond what we learn in the classroom. For example, Clubs such as the 'aiming for Oxbridge' sessions' are tailored to challenge us as students to approach problems in alternative ways, better preparing us for university and the world of work. Additionally, our teachers are enthusiastic and passionate about their subjects, and encourage us to be inquisitive so that we develop more insight into what interests us. This played a key role in helping me decide what I wanted to study at university, which is not always an easy choice!
The Sixth Form team fully support us through the challenging process of applying for university by facilitating it and making it less stressful by creating manageable deadlines. Choosing the Ashcroft Sixth Form was definitely the best decision I have made in my academic life, and I love being part of such a friendly, diverse community.
Medhane – Head Student Team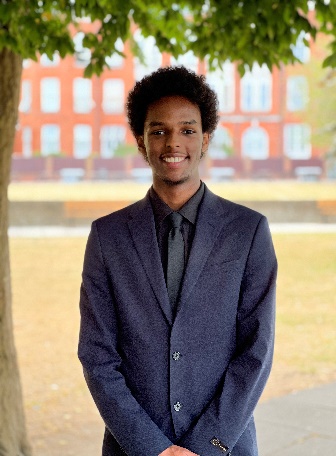 I attended Ashcroft for my secondary years, which was one of the main reasons why I chose the Sixth Form. I was aware of the support I would receive from both my teachers and friends and because I was familiar with the high quality of resources and teaching, I knew it was the place for me. Settling in the Sixth Form was quite an easy and a smooth process. All of the students and teachers were so kind and welcoming and as the year went on I was able to make a lot of friends who motivated me to work hard and be diligent in my studies. One of the things I like most about the Sixth Form is the opportunities provided. Many Sixth Forms leave you to yourself and don't keep you aware or updated on certain career opportunities or programmes that aid you in your specific university or career choice. The Ashcroft Sixth Form has a careers advisor who lets you know about the different career programmes available, tailored to your course choice that you wish to study at university and career you wish to pursue. Ashcroft has the means and resources to help any excel.
Viktoria – Head Student Team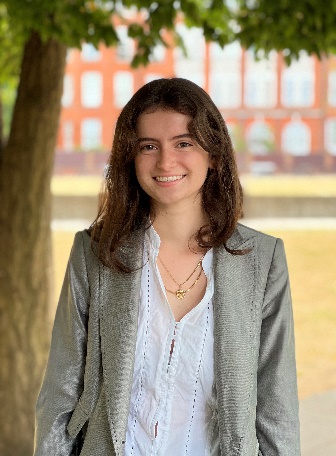 Ashcroft Sixth Form is truly the place to be. The atmosphere, work ethic and friendly feel allow you to thrive and gain inspiration from your peers, pushing you to do your best. Moving from Year 11 to Year 12 has the potential be a little daunting, yet at Ashcroft the welcome you receive from the other students and the support from teachers makes you feel comfortable from day one. We as students all make sure to support those around us and it is especially exciting to meet all of the students who join the Academy in Year 12. In lessons, the small class sizes and close relationships we develop with our teachers allow us to thrive. It's a really positive environment and over the course of our time in Sixth Form we develop into a close-knit community. The balance between academics and extracurriculars further strengthens this sense of community, and the variety of super curriculars allows the Sixth Form to be an effective bridge between secondary school and university. Being able to study the subjects you love drives you to do better every day and the in-depth support in applying for universities allows us to work towards our future with ease.
Renee – Head Student Team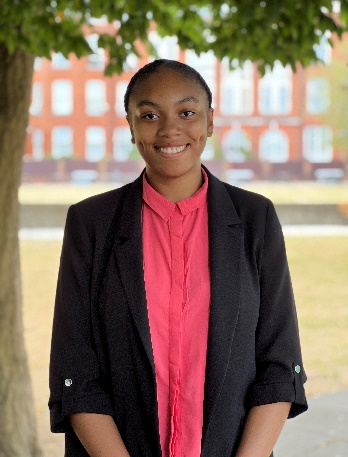 Ashcroft was extremely welcoming when I joined the school. I will admit on my first day I was filled with nervousness, but within hours of being at Ashcroft, I began to feel comfortable and more confident in myself due to the warm welcome I received from my teachers and fellow students. The nerves that I once felt, swiftly turned into excitement. Excitement for the time that I would spend here at Ashcroft.
Sixth Form life is vastly different to secondary school life, there is a greater workload as well as higher expectations. From the start, Ashcroft was extremely supportive with my studies, providing me with the resources I needed to excel. From a massive selection of extra curriculars in school, to a wide range of super curriculars that are tailored to our specific subject choices. Ashcroft also provides a great house system that gives us students the opportunity to take part in competitions, for example The Great Ashcroft Bake Off, inter-house basketball and The Ashcroft Quiz competition which are open to all years, promoting inclusivity.
Being a student as Ashcroft has increased my confidence academically and socially by a large amount and I know that at Ashcroft I will strive to do my absolute best.
Fariha– Head Student Team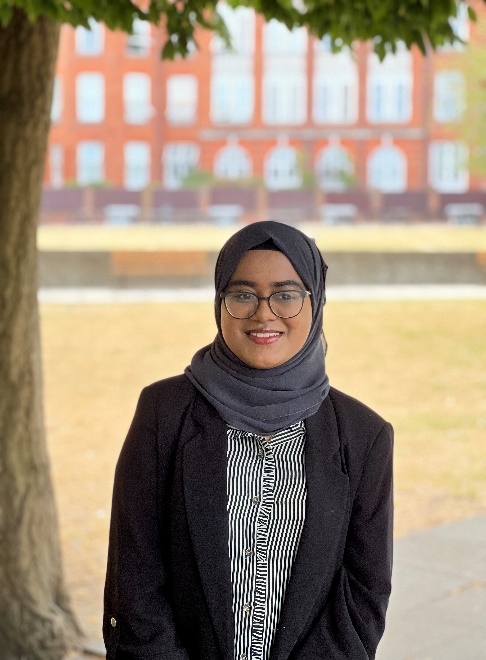 I found that moving into Year 12 was an exciting change and one that brought about new academic challenges. Studying in a Sixth Form alongside students that are passionate and determined to do well encourages all of us to achieve our very best and bonds us in a unique way.
Studying the IB has not only given me the opportunity to study a broad number of subjects, but also to meet amazing people from all over the world. This creates a vibrant place to study which drives you to do better every day: something that, to me, really sums up what Ashcroft Sixth Form is all about. From the very beginning, the supportive Sixth Form team introduced us to the many different super-curricular and extra-curricular activities available to us. Being keen to progress to a top university, these activities helped me develop my skills, knowledge and interest in my subjects from outside a classroom environment. The school also has great connections with universities and companies which is vital for expanding our connections as students. Whilst completing the IB can be intimidating, the positive work environment, determined attitude of the students means that we are well placed to succeed.